Cinema 4D modelers
Two Exciting Releases From Maxon
What's new in Maxon Cinema 4D S R26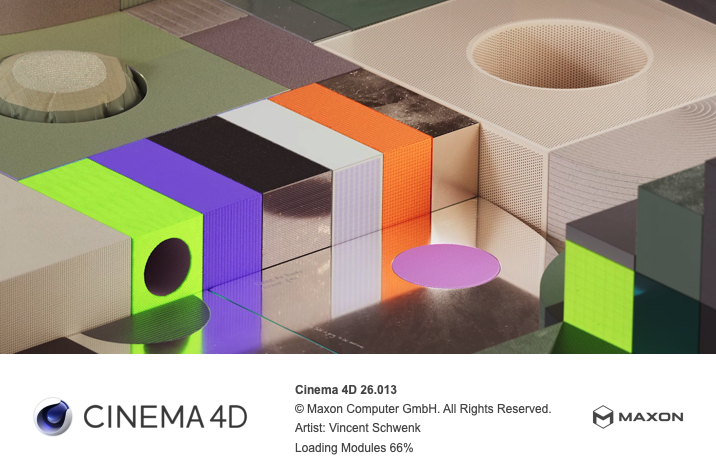 This new version Cinema 4D S R26 is the latest iterative upgrade available for all subscribers but has to be manually downloaded from your my.maxon.net account - it will not replace your existing version and can be run by choice. However, it does contain some entirely useful new tools that you can't do without.


ALL MAXON Annual 12 month license PRODUCTS are available through Smart Technology and we provide and Australian based cost effective fixed AUD$ pricing with Australian GST 10% with support - NOT 23% Irish VAT: you will be charged at the MAXON.net ONLINE store
WE ONLY OFFER 12mth licenses and DON'T OFFER Monthly subscriptions
Cinema 4D S R26 + Redshift 3.x (3.5 as at Apr 22 2022) Each part can be used on a different machine supports new modelers

MAXON ONE - Cinema 4D R R25 + Redshift - Each part can be used on a different machine supports new modelers + RedGiant Complete
Placement Tools:


Cinema 4D S R26

sets the stage for creativity with intuitive and powerful tools for placing objects within a scene. Creating an environment, adding props and creative exploration is as simple as dragging-and-dropping objects onto one another, painting objects onto a surface, or allowing objects to fall into place with the help of dynamics.

New Asset Browser:

Makes it easy to find and use models, materials and other assets in your 3D scenes. Browse and search online or local asset databases, including a vast library of assets available to C4D subscribers. Assets are organised with rich metadata and keywords and are downloaded and cached locally on demand.

Animation Workflow Enhancements:

Cinema 4D S R26

adds more powerful animation workflow enhancements and builds upon the success of character animation features introduced in R23. Everyone who creates keyframes will enjoy improved curve evaluation and other workflow enhancements, while Character Animators will enjoy even more powerful retargeting and pose workflows.

Scene Manager/Scene Nodes:

Experience first-hand how things are taking shape as work continues on Cinema 4D's new core.
Cinema 4D S R26

introduces the Scene Manager, the spiritual successor to Cinema 4D's Classic Object Manager. Use powerful node-based assets to construct procedural geometry or entire scenes in this new hierarchy-based view or view the same objects in a continually evolving Scene Nodes editor.

AVAILABLE IN *NON FLOATING or FLOATING LICENSE
* NON FLOATING LICENSES do not have the flexibility of full Floating licenses but users can 'quit and move' their license to another machine.
ALL MAXON PRODUCTS available through Smart Technology are reduced and more cost effective as we offer fixed AUD$ pricing with Australian GST 10% with full support - NOT 23% Irish VAT: you will be charged at the MAXON.net ONLINE store