You are here: Home > ZOOM Rooms
We found 7 results matching your criteria.


DTEN D7 Interactive ZOOM Rooms meeting centre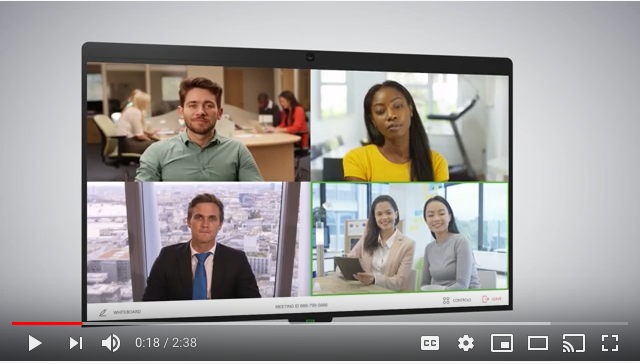 All-in-One Video Conference DTEN 7 screen designed for ZOOM ROOMS software
The DTEN D7 Interactive ZOOM Rooms meeting centre is an award-winning, all-in-one, plug and play video conferencing solution for unparalleled collaborations for Australian companies.


The best All-in-One solution for business collaboration

Complete with all the components for seamless Zoom Rooms for Touch experience

Easy to set up and start within 15min from out of the box.

Easy to share amongst the group and yet add attendees own laptop collaboration to the mix.
IF YOU WANT TO UNDERSTAND MORE PLEASE CALL mon-fri 9-5pm est...
tel: 02 9939 4000 to understand more

What is ZOOM ROOMS software?
A Zoom Rooms license is a variant of the readily availible ZOOM software that addresses the 'pain points' of virtually sharing your Conference streaming such as Booking the Meeting, Starting the Meeting and Sharing Content.