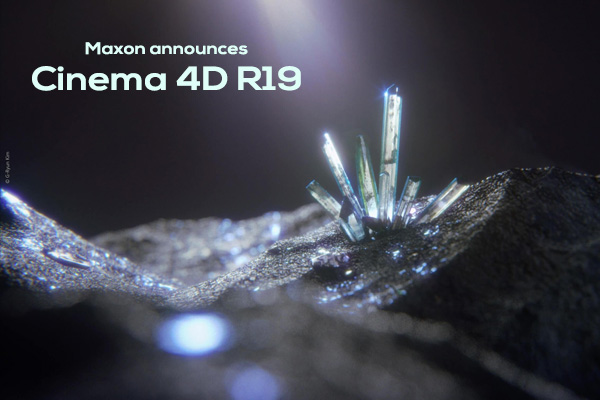 Cinema4D R19 - Sidegrade or Special Offers
Get the latest new
Cinema 4D Release 19 via a
side grade
or Special Offer
.
Smart Technology provides a great way to get a full version Cinema4D Studio at
reduced cost.
When you purchase
a full version of Cinema 4D
a Sidegrade from other qualifying 3D applications2, or
an upgrade from Cinema 4D Lite (included with Adobe After Effects CC)3
we'll include the MAXON Service Agreement (MSA) at no additional cost. You'll get Release 18 now, Release 19 as soon as it ships plus 12 months of software upgrades.
Cinema4D Sidegrades from ;
Qualifying Competitive Sidegrade 3D applications include: Abvent - Artlantis Render/Studio; Autodesk - 3ds Max/3ds Max Design/3ds Max Entertainment Creation Suite Standard/Maya Complete/Maya Unlimited/Maya Entertainment Creation Suite Standard/Entertainment Creation Suite Ultimate/Softimage/XSI/Mudbox; The Foundry - Modo/Mari; MAXON - CINEMA 4D R13 and earlier/BodyPaint 3D R13 and earlier; McNeel - Rhino; NewTek - LightWave 3D; Pixologic - ZBrush; Side Effects - Houdini/Houdini FX; Shade 3D Co. Ltd. - Shade Pro.

Proof of purchase and ownership of a qualifying Competitive Sidegrade product required to qualify.
3. Proof of purchase and ownership of Adobe After Effects CC required to qualify.
SIDEGRADE from Adobe CC - After Effects CC has (Cinema4D LITE included with Adobe After Effects CC) that applies to Cinema4D Broadcast or Cinema4D Studio
Cinema 4D Lite Special Sidgrade
THIS IS A SECTION WITH SPECIAL OFFERS ON NEW PURCHASES of the following packages with an additional MSA Agreement.

BELOW IS THE NEW PRODUCT LIST

Obtain the latest FULL VERSION of Cinema4D R18 Broadcast or Studio package at this extra low price...