Synology DiskStation DS411


available as fast DS411 (1.6Ghz CPU with 512GB Ram)
or
ultra high speed SMB DSDS411plus (1.8Ghz CPU dual core 64bit 1GB Ram)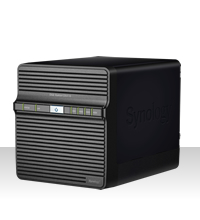 4-bay All-in-1 NAS Server with Optimal Price/Performance Ratio for Home to Business Workgroup Users

Synology DiskStation DS411 offers an affordable, high-performance and full-featured network attached storage solution that is specifically designed for home to business workgroup users who need to share and protect data cost-effectively, while increasing productivity with comprehensive business-oriented applications.


Optimal Price/Performance Ratio
Power-saving with Only 56 Watts in Operation
Wake on LAN/WAN
Scheduled Power On/Off
Supports both 3.5" and 2.5" Hard Drives
Includes Feature-Rich Synology DiskStation Manager 2.3 (DSM 2.3)
Details available here - Please call 1300 030 655 or email for price




Synology DS411j


Budget performance
(1.2Ghz CPU with 128MB Ram)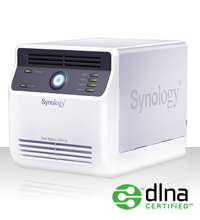 Budget-friendly 4-bay NAS Server for Small Office and Home Use

Synology Disk Station DS411j designed to provide a cost-effective file storage and backup solution with RAID protection for multi-user home environments. The operating system, Synology DiskStation Manager 3.0, delivers rich features for multimedia enjoyments, worry-free backup, Internet sharing, and energy-saving options.


Large Storage Capacity
Secure RAID Data Protection
24/7 PC-Less Download Server
DLNA Certified Media Server
Cool and Quiet

Details here