3D Printers in Australia
Tiertime UP 3D Printers

The use of 3D printers in Australia or the concept of 'Additive Manufacturing' is a new benchmark for the production and manufacture on accurate 3D designed and modelled components. The concept of 3D Printing is not new but has evolved massively over the last 5-10 years using new materials and techniques using different materials like plastic and metal, both of which can be fused and reassembled through different methods as simple as controlled cooling of molten plastic based filament, to be explained more later or by more advanced techniques using spectral lasers, coherent light etc. The techniques that we are most familiar and affordable are those using 'Fusion Disposition Manufacture' (FDM) with an expanding selection of filament that provides the raw material for creating parts that are designed using powerful 3D software such as :
there are many 3D software design programs that have various paths for creating the accurate 3D surfaces that get transferred to .stl (stereo lithography format ) that is used by 3D printers to produce the parts.
Apart from new advances in filament composition, ease of use, strength, flexibility and look. The 3D printers in Australia have also evolved and the Tiertime UP 3D Printers offer support for the full range of new and advanced filaments that offer the required features.
The Tiertime UP 3D Printers support full control of the fusion temperatures that allow accurate creation and minimise issues with the different filaments at optimal sizes for the enclosed controlled environments.
Pictured here is our new
Tiertime X5 continuous duty cycle low volume 3D printer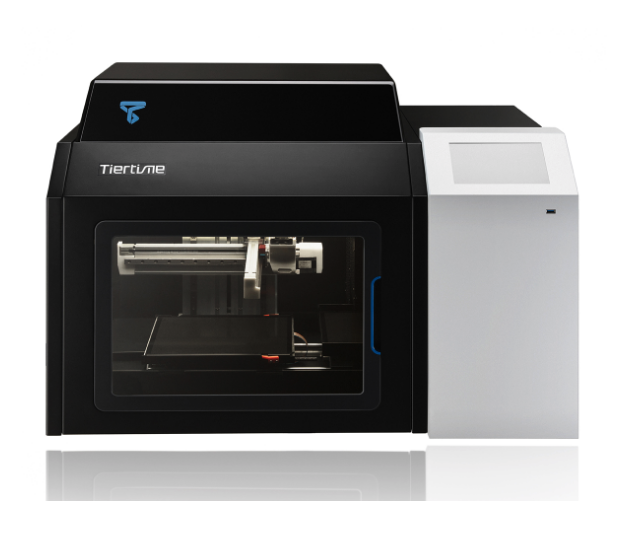 and our entry level low cost easy to use school/ home use 3D printer
>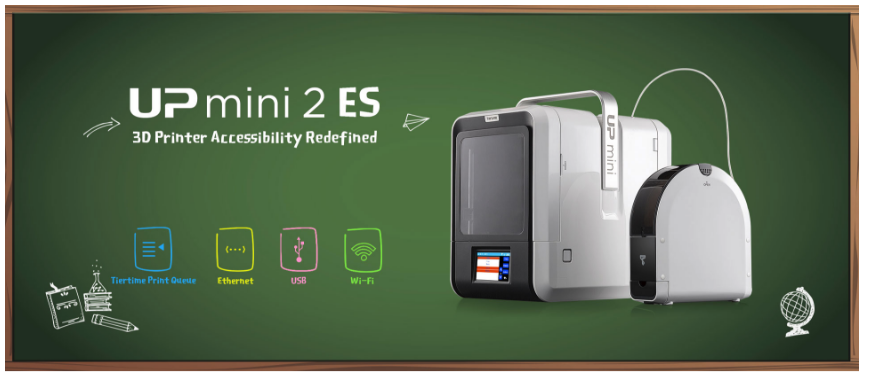 All have different capabilities that apply to the role you require in 3D Printing.
Now with the availability of new flexible filament materials with different properties and melting temperature the Fusion Deposition (FDM) process has made available many new options for high quality printing available. In the range we offer high quality HEPA sealed ( filtered air enclosed units against fume leakage ) from low cost UP Mini 2 ES and a range of specialist FDM & DLP printers for specialist printing.


Flexibility & Versatility to print any type of Filament with a specific print-head easily interchanged
Fully enclosed with dual HEPA style filter systems to minimise release of fumes.
Compatibility with UP Studio - Tiertime Print Queue control via your network
Fast Clean Reliable Printing
UP 300 Tiertime Printing
offer 3 different easily interchanged heads for maximum performance based on different filament type.
FOR A LIMITED PERIOD buy TIertime UP300 and get
10KG Tiertime ABS filament,
colours provided at random
valued at AUD$769.45
Incl GST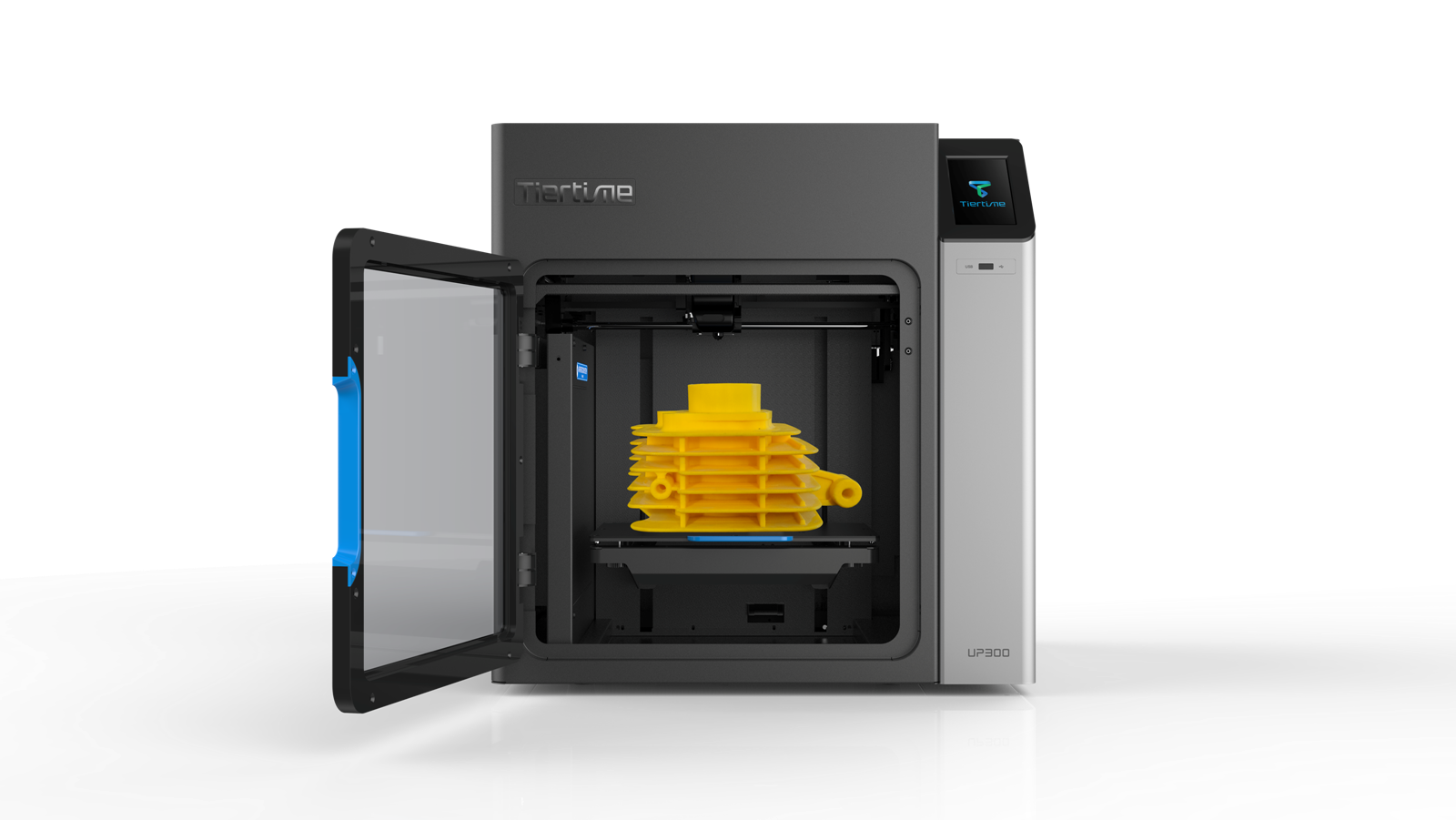 Build Larger Volume 3D models with consistent quality over multiple material filaments.
The
Tiertime UP300 3D Printer
is highly adaptable with its easily interchanged print heads (magnetic click) for
easy to print:
PLA simple and easy to print - many colours and styles
ABS and special ABS+
more versatile, flexiblility & strength and ultra violet ray
protection

TPU for newer and higher strength polycarbonates, polyurethanes and high strength materials
It has a dual filter HEPA filtration system that keeps in those nasty fumes
Build Volumes X,Y,Z 205, 255,225mm with speeds up to 220mm/s



Best-in-class desktop 3D Printer and easiest to use
Innovative auto leveling platform calibration and automatic height sensor
Improved 3D print spooling speed